Join us in creating smiles around the world
PepsiCo celebrates successes together
PepsiCo is one of the world's most respected companies with products sold in more than 200 countries and territories. Reaching that scale would have been impossible without our belief that everyone's ideas matter.
A new course to drive positive action
By transforming what we do as a company and how we do it, we can help build a stronger, more sustainable future for all people and the whole planet. We call this PepsiCo Positive.
True innovation
With R&D work at PepsiCo, PepsiCo Labs, the Gatorade Sports Science Institute and more, we're marrying the world's best-known brands with tech-giant agility.
Global numbers to smile about
1B

PepsiCo products are enjoyed
1 billion times a day

That's a lot of snacks, drinks and smiles!
291K

PepsiCo employees globally
in 2021

That's hundreds of thousands of families advancing their career and life goals by working here.
$166M

in global citizenship giving
in 2021

This includes PepsiCo Foundation, corporate, division giving in cash and in-kind products and services.
Our culture

What is The PepsiCo Way?

The PepsiCo Way is a set of behaviors that define our culture and drive us to become faster, stronger and better in all that we do. That includes creating moments of fun!
How we do business matters
Global sustainability
To care for the future of the planet, PepsiCo sources crops and ingredients thoughtfully.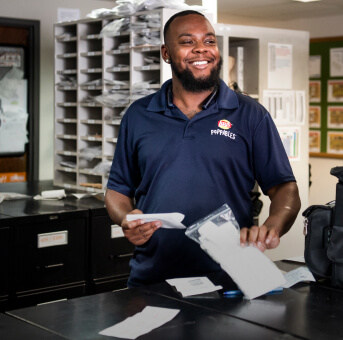 Diversity, Equity
&
Inclusion
PepsiCo can only succeed when our associates and the society we serve flourish.
Our nutrition story
We're constantly innovating, looking for ways to add whole grains, reduce sugar and make other recipe changes without sacrificing taste.
Healthy living
PepsiCo's employee well-being programs help associates be well, find balance and get involved.
It would make us smile for you to join our Talent Community.
Sign up and add your profile for recruiters to view.