Opportunities
around the world
Connect with us
Our recruiting teams make time for both in-person events and online appointments to meet students, recent grads and young innovators like you.
Campus Career Fairs

Virtual Events

Coffee Chats

Career Fairs
What you need to know
What you need to know
Internship and program length varies. Full-time summer internships for U.S. undergrads may be as short as eight weeks. Co-ops last for a full fall or spring semester (four months). Traineeships may last up to 24 months.
It varies by role. PepsiCo job listings and recruiters can give you specific details for the internship or program that you're researching. Some internships include pay and expenses, others are unpaid learning opportunities. Be sure to ask about PepsiCo's fun perks and extras, like social activities and executive lunch-and-learns.
Applying for an internship or program is as easy as applying for any job at PepsiCo. First, browse job openings that fit your location and career area. When you find something you like, study the whole job description. Look at the job responsibilities and make notes on how you have accomplished similar tasks. Now, apply online to the job or internship you want using Candidate Zone to enter your details and answer prescreening questions. Checking your application status is easy. Use Candidate Zone to get private updates and contact our recruiting team.
Adding a PepsiCo internship to your resume is impressive. But our internships are more than check marks that get you in the door somewhere else. With us, you'll learn the art of creating a professional network of thinkers, doers and makers. You'll grow your skill set, refine existing passions and discover new ones. You'll get professional feedback you can use.
Get an iconic education
89.5%

of program finishers stay at
PepsiCo for
2 years or more
1,174

interns in
North America

In the United States and Canada, as many as 46% convert to full-time employees.
1,080

interns beyond
North America

Across Europe, Asia, Latin America, Africa and the Middle East, as many as 23% convert to full-time employees.
Our culture

A space to
be you

We're here for you. We're a people-centric workplace that's all about inclusivity, active listening and supporting your well-being. Every idea and perspective is welcome.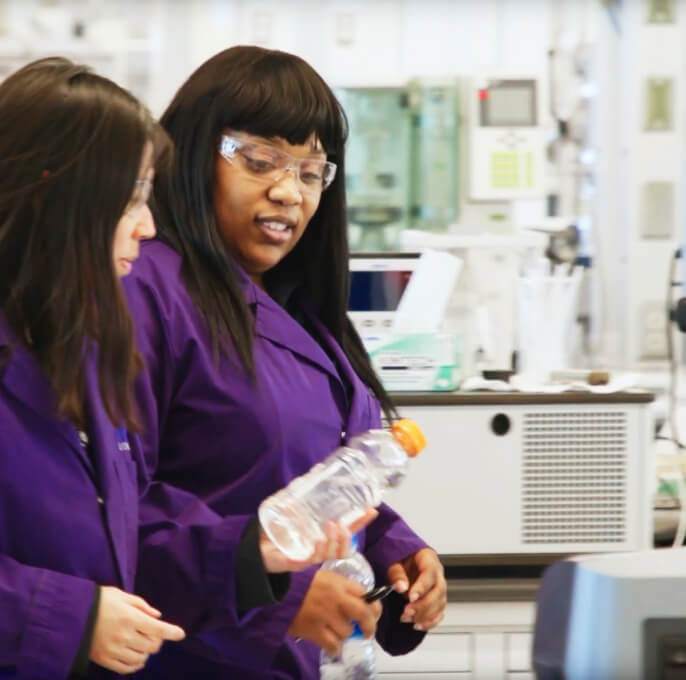 Better bottles
Sustainable, ergonomic and affordable: Watch how R&D transforms packaging.
Enabling more local recycling
In Mexico, PepsiCo Positive work includes programs to increase post-consumer recycling.
Our nutrition story
We're constantly innovating, looking for ways to add whole grains, reduce sugar and make other recipe changes without sacrificing taste.
Healthy living
PepsiCo's employee well-being programs help associates be well, find balance and get involved.
It would make us smile for you to join our Talent Community.
Sign up and add your profile for recruiters to view.